What We Do
Consulting Services
Stokes Economics has a growing customer base that appreciates our rigorous model-based approach. Our consulting capabilities include economic impact assessment, long term demographic projections, custom macroeconomic scenarios and analysis of fiscal policy. We also contribute to labour market studies that involve detailed projections of supply and demand for occupations.
Consulting Services
Baby boomers are retiring in large numbers and governments need to better understand the evolving workforce. Our occupational models produce detailed supply and demand projections for 500 occupations including future job openings, retirements, new entrants, mobility and immigration trends and requirements. We do custom scenario work using both our macroeconomic and occupation models. We help these clients to identify emerging supply/demand imbalances in the labour market.
We work with large project owners as well as governments to determine the GDP / job and government revenue impacts of major capital projects. Our major project inventory accommodates a wide range of possibilities however typical large projects include the construction and operation phases of a new mine, oil and gas pipelines, refurbishment of a nuclear generating facility and transportation infrastructure.
Other clients ask us to produce sophisticated macroeconomic scenarios. These scenarios are often used as inputs to complicated hydro electric utility load forecasting and more general energy demand modelling. We can perform these scenarios for all ten provinces and the territories.
We work with environmental groups to determine the GDP and job impacts of energy efficiency policies aimed at GHG emission reduction. This work is done at the provincial and national levels.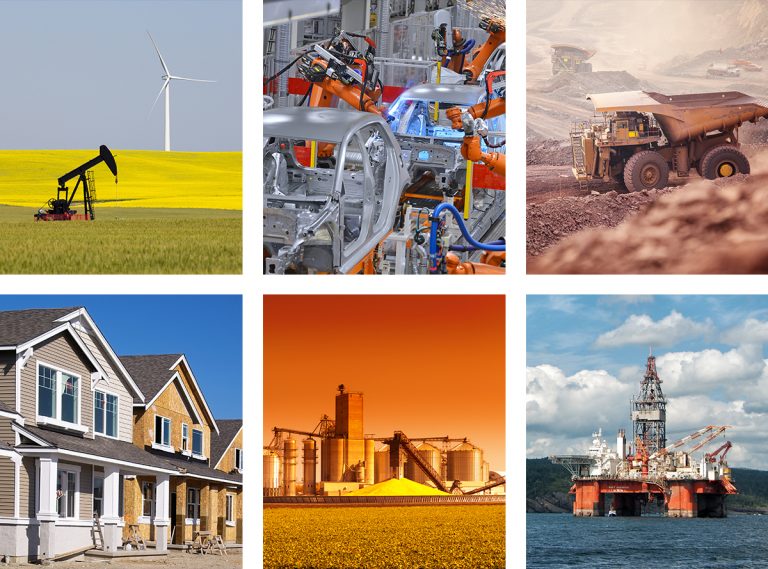 Outlooks
Stokes produces very detailed macroeconomic outlooks for all provinces and territories. The outlooks are current and updated on a semi-annual basis. Our outlook is informed through extensive consultation process with key industry leaders across the country. Our economic outlooks reflect current Statistics Canada's Provincial Economic Accounts but also include a very detailed demographic component with an emphasis on labour markets.
Macroeconomic Outlooks
The Stokes Economic Outlook publication provides a description and analysis of the outlook and is provided to our clients on a subscription fee basis. Our economic outlooks cover key fundamentals of the national and provincial economies. The forecast data tables include:
Key Indicators
Gross Domestic Expenditures
Consumer Expenditures
Industry Employment
GDP by Industry
Housing and Residential Investment
Industry and Asset Investment
Demographics
Income and Expenditures at all levels of government
Domestic and Personal Income
Prices and Financial Markets
The Stokes Ontario Regional Macroeconomic Outlook publication covers 14 Economic Regions and a number of census metropolitan areas these include: Central, Greater Toronto Area, Hamilton, Kitchener-Waterloo, London, North-East, North-West, Ottawa, Sudbury, South-East, St. Catharines-Niagara, South-West, Thunder Bay and Windsor. The outlook is updated semi-annually.
Our BC regional macroeconomic outlook covers 7 Economic Regions these include: Vancouver Island and Coast, Lower Mainland-Southwest, Thompson-Okanagan, Kootenay, Caribou, North Coast and Nechako and North East. The BC regional outlook is updated upon request.
Our Alberta regional model is currently limited to only Calgary and Edmonton. These outlooks are updated upon request.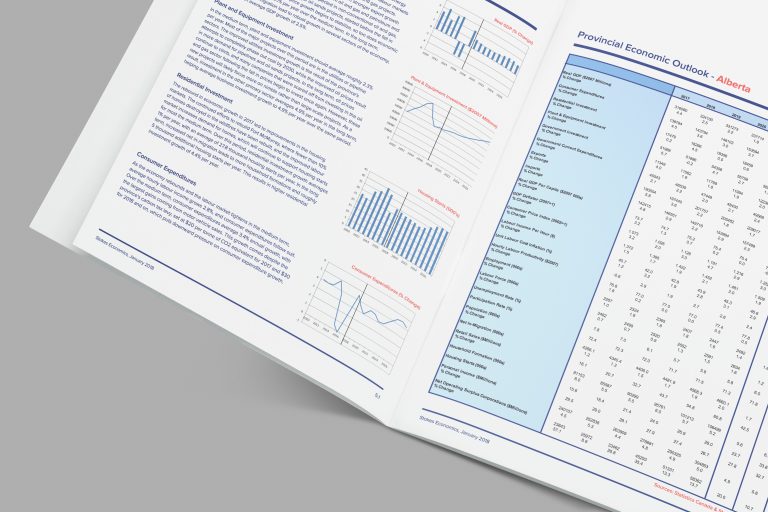 Occupation Outlooks
Our occupational projections can be used to help analysts identify significant supply-demand gaps across 500 occupations and can be used to identify the potential sources of supply to remove these gaps.
Our approach focuses on estimating the number of workers required in a given occupation. This estimate of demand includes expansion demand related to growth in the economy and replacement demand due to deaths and retirements from the labour force.
The occupation models also estimates components of supply which includes: new entrants to the labour force and net in-mobility which includes international and interprovincial in-migration and inter-occupation mobility.
Projections are provided for 500 occupations and over 70 industries. Outlooks are updated on a semi-annual basis and include the latest historical data.
Models
We delivered our first customized economic model to a client in 1995. Our models reflect current Statistics Canada data and are structured to meet the needs of our clients. Our strategy is one of continuous maintenance and improvement. Stokes Economics maintains models for all ten provinces and three territories. We also maintain sub-provincial macroeconomic models for British Columbia, Alberta and Ontario.
Macroeconomic Models
Stokes macroeconomic models are large and cover 3,500 variables for each province  – approximately 1,400 of these are endogenous variables. The aggregate demand side of the model is supplemented by an extensive inventory of major capital projects, which is a key driver of the provincial economy. The production side of the model relies heavily on input-output relationships and has a large amount of industry detail for each province.
The models employ a stage of process pricing approach in which raw material prices are linked to producer prices and final demand prices through input-output relationships. This cost-push approach allows the model to capture the pass-through of changes in energy and non-energy commodity prices to the cost structure of other industries.
Population is an endogenous variable in these models and very detailed demographic projections are produced for each province using a cohort survival approach.
We use a "bottom-up approach" where the economy of regions, provinces and territories are represented and then summed up to a national total for Canada. The models are solved iteratively allowing for economic feedback across provinces, territories and regions. Interprovincial migration responds to economic opportunities and labour market balancing- we call this optimal immigration.
Stokes also maintains a regional economic modeling system for Ontario and BC that is used primarily to produce forecasts of GDP and employment by industry for fourteen sub-provincial regions within Ontario and seven economic regions in BC. The Alberta regional model is currently limited to only Calgary and Edmonton. The regional models also incorporate an extensive inventory of major projects for each economic region as well as a detailed demographic component.
Occupation Models
Stokes Economics maintains labour market supply and demand models that can be used to help analysts identify significant supply-demand gaps for 500 NOC occupations for 10 provinces and 3 territories.
Our macroeconomic models and forecasts are used as inputs to the occupational models. We also produce custom scenarios. Clients interested in this service include federal and provincial government ministries, sectors councils, educational institutions and industry groups.
Projections are provided for 500 4-digit NOC occupations and over 70 NAICS industries. Our Occupational outlooks are updated on a semi-annual basis and reflect the latest historical data.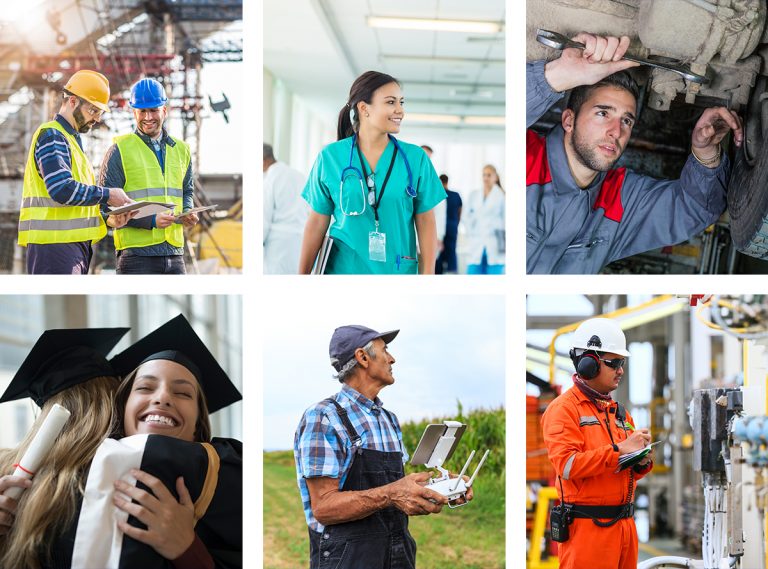 ---